Family Website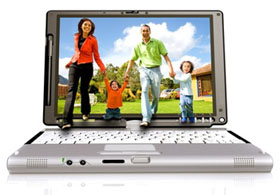 Any family home should be a place the family wants to come back to.
Warm and comfortable. Inviting. Not too technical, not too bare.
Easy to use. No unexpected twists and turns where new visitors might lose themselves.
Completely without ads. Nobody wants a sales pitch at a family gathering.
Private. Password protected for your safety.
Safe. Everything in your site is preserved in multiple archives.
Full of things you love. Family pictures. Messages from loved ones. Links to your family's sites.
OurLetter has a plan for your family to keep in better touch with each other. It's a family newsletter that keeps your website fresh by bringing everybody back at least once a month:
Every month the family gets a short quiz to answer about their life.
They answer the quiz and upload photos if they like.
The answers and pictures are packaged into a newsletter.
It gives you a great place to get your family together on the Internet and a plan to bring them there.