Family Newsletter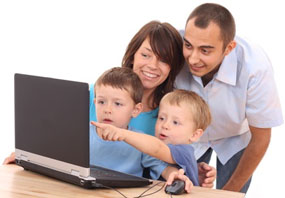 It's hard to keep a family in touch. OurLetter gives everyone a regular outlet to share and keeps everyone involved.
All you need to do is sign up and invite your family. After that the newsletter creates itself, inviting everyone to respond, gathering the content and publishing the newsletter. Twenty minutes a month can get everyone back in touch.
Over time you'll build family connections and a permanent family history. Print your newsletter, or bind it, or just keep it in our permanent archive—future generatons will thank you for it!
OurLetter.com makes it easy
Gets everyone in touch An ideal way for busy families to keep up on each others' lives
Runs itself No entries to collect, no reminders to send--OurLetter does it for you.
Safe & Secure Your text and photos are securely archived in multiple locations
You choose how it will look Use any of our creative masthead designs or upload your own.
It Belongs to You Download, email or print your issues at any time.
Private Password-protected for your privacy.